Welcome to Albany Four Paws Inn!!! Our goal is to provide a safe, comfortable and fun filled experience for your "best friend". Albany Four Paws Inn is not a typical kennel. We offer ALL DAY CAGE FREE playtime. We will socialize, stimulate and exercise your dog and send them home happy and tired!! Senior dogs can enjoy social time too or relax in a quiet spot to nap just like at home.
Dogs visiting with us are introduced to new dogs one at a time to check for compatibility. This includes energy levels, size, age and temperament. We have many 6-foot-high fenced areas giving us the flexibility for several different play groups. We have temperature-controlled indoor play space for inclement weather. There is a completely separate area for small and senior dogs!
Four Paws is not a fancy facility with TVs in the rooms. We are a facility that allows a dog to be a dog. We want our dog guests to get the zoomies and roll around on the ground with a friend if they want. Dogs can play fetch, chase and wrestle with other dogs, jump in the kiddie pools or lounge in the sun for a nap with a friend. Our personal goal is to have fun with your dog and send them home tired. We play in the snow during winter and warm up our paws inside. Ah, it's a dog's life!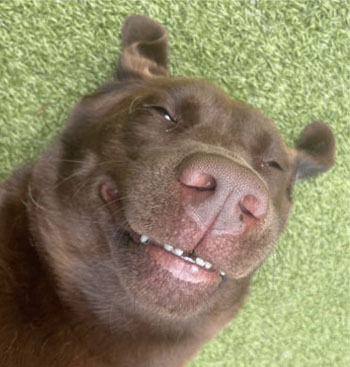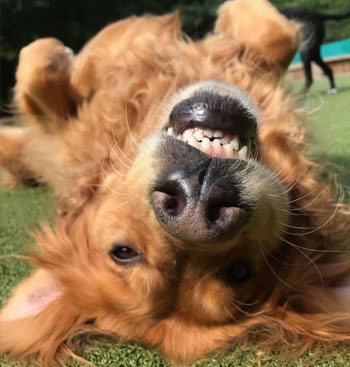 My name is Cristy Martel and I've owned The Four Paws Inn in Meredith, NH since September 2013. My team and I have worked really hard over the years to improve and grow the facility there. We are excited to open our second location in Albany, NH. Our motto: "A Tired Dog is a Happy Dog"! And a happy dog makes for a happy owner!! We hope you schedule a day to bring your doggie kids for some fun at Albany Four Paws Inn!